Dory Fantasmagory: Tiny Tough (Hardcover)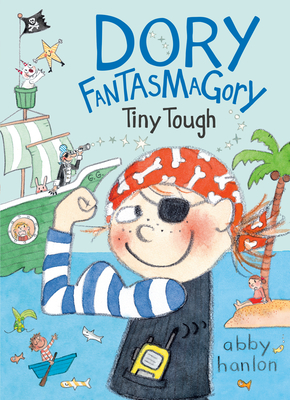 $15.99
Coming Soon - Available for Pre-Order Now
Description
---
The fifth adventure in the enormously popular Dory Fantasmagory series takes on the tried-and-true theme of childhood friendships, and turns it on its head, Dory-style.

When her big sister Violet has friend trouble at school, Dory tries to come to her rescue. But of course Dory's active imagination takes over, and she is sure that Violet's problem has something to do with pirates - and that Violet's lost friendship bracelet is treasure. But before Dory can begin her hunt, she is abducted by pirates. And she has to navigate these choppy waters without her imaginary friend Mary, who has gone off on vacation with an exciting new friend of her own. The dangers only increase as the pirates battle with a new pirate crew headed up by Dory's old enemy, Mrs. Gobble Gracker.

There's a ton of treasure in Dory's fifth adventure as Dory mixes in pirates, pals (real and make-believe), and her own imagination into one wild and wet free-for-all.
About the Author
---
Abby Hanlon has taught creative writing and first grade in the New York City public school system. Inspired by her students' storytelling and drawings, Abby began to write her own stories for children, and taught herself to draw after not having drawn since childhood. She lives with her husband and two children in Brooklyn.