Last Book Ordering Day for the Holidays!
December 12th is the last ordering day for customer deliveries outside of South Bend, IN (and surrounding areas) to receive orders by December 24th.
December 14th is the last ordering day for South Bend, IN customers for ins-store pick up by December 24th.
Books must be in stock to qualify.
Please call/text to check availability!
574-400-5572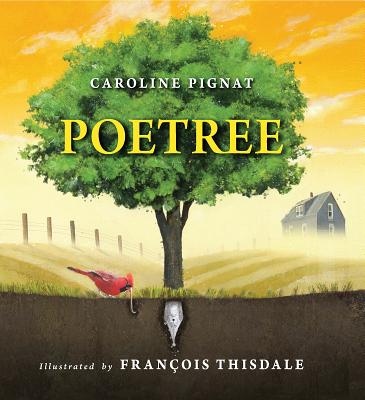 Description
---
Award-winning author Caroline Pignat's first picture book is an intriguing blend of carefully composed verbal images, knit together with extraordinary visuals by award-winning illustrator Fran ois Thisdale. The poem is indeed about the yearly cycle in the life of a tree. But it is also an intriguing poetic concoction. The initial letters of each line in each stanza spell out a word that pertains to that tree's life cycle - SEED, GERMINATE, SHOOT, ROOTS, LEAVES, FLOWERS. It's a kids' acrostic.
Young readers will discover the secrets of the poems as they read the text and look at the illustrations that show a rural setting with trees, a farmer, barns, animals and the changing of the seasons. There are also puzzles for the discerning reader.