Artistic Impressions: Figure Skating, Masculinity, and the Limits of Sport (Hardcover)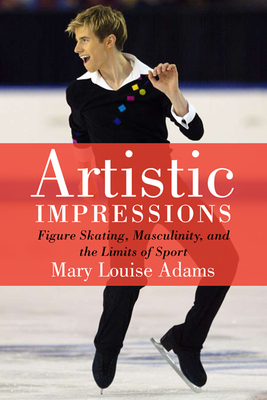 Product may not be available.
Out of Print - The publisher has officially designated the book as out of print.
Description
---
In contemporary North America, figure skating ranks among the most 'feminine' of sports and few boys take it up for fear of being labelled effeminate or gay. Yet figure skating was once an exclusively male pastime - women did not skate in significant numbers until the late 1800s, at least a century after the founding of the first skating club. Only in the 1930s did figure skating begin to acquire its feminine image.
Artistic Impressions is the first history to trace figure skating's striking transformation from gentlemen's art to 'girls' sport. With a focus on masculinity, Mary Louise Adams examines how skating's evolving gender identity has been reflected on the ice and in the media, looking at rules, technique, and style and at ongoing debates about the place of 'art' in sport. Uncovering the little known history of skating, Artistic Impressions shows how ideas about sport, gender, and sexuality have combined to limit the forms of physical expression available to men.