Little Man, Little Man: A Story of Childhood (Hardcover)
Last Book Ordering Day for the Holidays!
December 12th is the last ordering day for customer deliveries outside of South Bend, IN (and surrounding areas) to receive orders by December 24th.
December 14th is the last ordering day for South Bend, IN customers for ins-store pick up by December 24th.
Books must be in stock to qualify.
Please call/text to check availability!
574-400-5572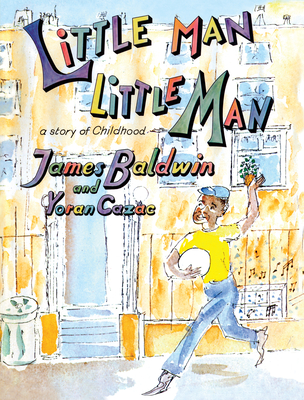 Description
---
Four-year-old TJ spends his days on his lively Harlem block playing with his best friends WT and Blinky and running errands for neighbors. As he comes of age as a "Little Man" with big dreams, TJ faces a world of grown-up adventures and realities. Baldwin's only children's book, Little Man, Little Man celebrates and explores the challenges and joys of black childhood.

Now available for the first time in forty years, this new edition of Little Man, Little Man--which retains the charming original illustrations by French artist Yoran Cazac--includes a foreword by Baldwin's nephew Tejan "TJ" Karefa-Smart and an afterword by his niece Aisha Karefa-Smart, with an introduction by two Baldwin scholars. In it we not only see life in 1970s Harlem from a black child's perspective, but we also gain a fuller appreciation of the genius of one of America's greatest writers.