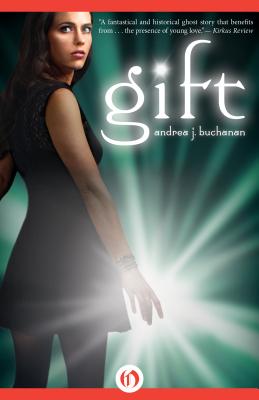 $33.95

Special Order - This book may not be available for purchase.
Description
---
Daisy has an electrifying secret that could save her life--or kill her
High school sophomore Daisy Jones is just trying to get by unnoticed. It doesn't help that she's the new girl at school, lives in a trailer park, and doesn't even own a cell phone. But there's a good reason for all that: Daisy has a secret, unpredictable power--one only her best friend, Danielle, knows about. Despite her "gift" (or is it a curse?), Daisy's doing a good job of fitting in, and a gorgeous senior named Kevin even seems interested in her But when Daisy tries to help Vivi, a mysterious classmate in a crisis, she soon discovers that her new friend has a secret of her own. Now Daisy and her friends must deal with chilling dreams and messages from the beyond. Can Daisy channel the power she's always tried to hide, before it's too late? Extra features include: - A short graphic novel telling Vivi's story- Danielle's journal, revealing her deepest thoughts - Lyrics and video links for Kevin's music (songs composed by Fredrik Larsson, otherwise known as YouTube sensation FreddeGredde)
About the Author
---
Andrea J. Buchanan is a New York Times bestselling author whose latest book is the multimedia young adult novel Gift, published by Open Road Integrated Media. Her other work includes the internationally bestselling The Daring Book for Girls and seven other books. Before becoming a writer, Andi trained as a pianist, earning a bachelor of music degree in piano performance from the Boston Conservatory of Music and a master's degree from the San Francisco Conservatory. Her last recital was at Carnegie Hall's Weill Recital Hall. She lives with her family in Philadelphia. Visit her at www.andibuchanan.com and www.openroadmedia.com.