Vantage Point: 50 Years of the Best Climbing Stories Ever Told (Paperback)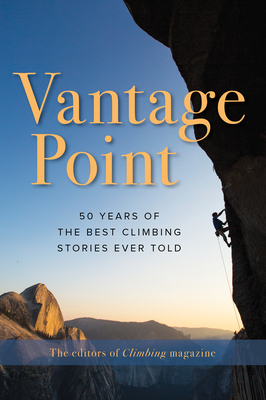 $18.95
Available to Ship from Warehouse - Ships in 3 - 6 days.
Description
---
For nearly 50 years, Climbing Magazine's goal has been to inspire and entertain with compelling coverage of climbing in all its forms, from bouldering to the big walls, trad rock to sport climbing, ice climbing to mountaineering. Vantage Point offers a collection of the most inspiring, thought-provoking, and humorous stories featured in Climbing over the past five decades-an anthology that will move you to grab your chalkbag, rope, and harness.
About the Author
---
Matt Samet is the editor of Climbing, and has also worked for Yoga Journal and Vegetarian Times. He is the author of The Climbing Dictionary and The Crag Survival Handbook, and lives with his family in Boulder, Colorado, where he has been active in the local climbing community for the past 25 years.