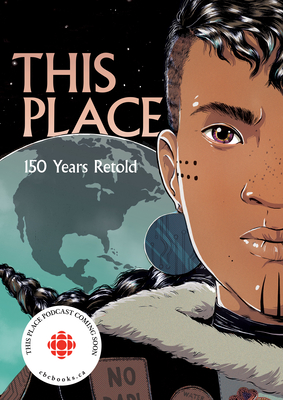 $34.00
Coming Soon - Available for Pre-Order Now
Description
---
Explore the last 150 years through the eyes of Indigenous creators in the graphic novel anthology, This Place: 150 Years Retold.
Watch for new stories and familiar characters:
M tis businesswoman Annie Bannatyne and Louis Riel
Oka Crisis, Meech Lake Accord, and Kelowna Accord
the Berger Inquiry into the Mackenzie Valley Pipeline
Jack Fiddler, an Anishinaabe shaman charged as a serial killer
Rosie, an Inuk girl coming of age during WWII
w panac hkos, an Indigenous woman sent back from the future to the early 2000s
fishing raids and salmon wars in Listuguj, Quebec
Francis Pegahmagabow, WWI sniper and veterans' rights activist
the impact of the Sixties Scoop and the child welfare system
Chief Billy Assu and the potlatch bans in British Columbia
This is one of the 200 exceptional projects funded through the Canada Council for the Arts' New Chapter initiative. With this $35M initiative, the Council supports the creation and sharing of the arts in communities across Canada.
This Place: 150 Years Retold (Paperback)