Home and Away (Hardcover)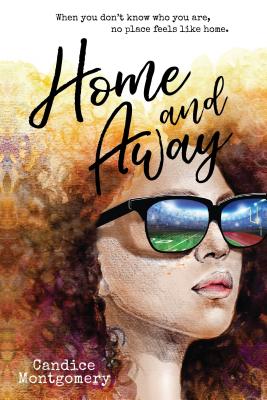 Description
---
"Montgomery's thoughtful craft is driven by immediacy and tension and grounded in emotional authenticity. … A love letter to the intricacies of family and multitudinous black girlhood." — Kirkus Reviews, starred

"Home and Away shines a multicolored light on the myriad meanings of 'family' and how each plays a role in shaping who we are, what we do, and who we become. I didn't want it to end!" — Nic Stone, New York Times bestselling author of Dear Martin
Tasia Quirk is young, Black, and fabulous. She's a senior, she's got great friends, and a supportive and wealthy family. She even plays football as the only girl on her private high school's team.
But when she catches her mamma trying to stuff a mysterious box in the closet, her identity is suddenly called into question. Now Tasia's determined to unravel the lies that have overtaken her life. Along the way, she discovers what family and forgiveness really mean, and that her answers don't come without a fee. An artsy bisexual boy from the Valley could help her find them—but only if she stops fighting who she is, beyond the color of her skin.
Praise For…
---
"A stunning tapestry of texture and culture that doesn't shy away from tough topics or the messiness of humanity, HOME AND AWAY shines a multicolored light on the myriad meanings of 'family' and how each plays a role in shaping who we are, what we do, and who we become. I didn't want it to end!"
– Nic Stone, New York Times bestselling author of Dear Martin
"With beautifully diverse characters so real they might be your own neighbors, HOME AND AWAY is an achingly earnest look at discovering who you are and who you could be. Poetic, honest, and trope-defying, this book is an emotional touchdown. Candice Montgomery is going to be a star."
– Lily Anderson, author of Undead Girl Gang


"With honesty and grace, Home and Away tackles the complexity of growing up: family, identity, old friends, new loves, and what it means to be you in this world. Through every laugh and wiped-away tear, you'll wish you were friends with Tasia Quirk."
– Emery Lord, award-winning author of When We Collided
"Tasia Quirk is bold, funny, talented, passionate, vulnerable, fierce, and just plain fabulous. Get ready to meet your new favorite YA heroine in Taze, and your new favorite YA voice in Candice Montgomery."
– Dahlia Adler, author of Just Visiting