Stop Competing and Start Winning: The Business of Coaching (Hardcover)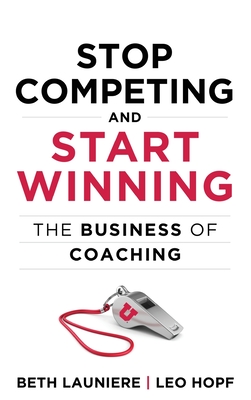 $24.99
Available to Ship from Warehouse - Ships in 3 - 6 days.
(This item cannot be returned.)
Description
---
If you are in athletics and are searching for a competitive advantage your opponents don't have, this book is for you.
If you are in an organization that wants to tap into the passion and competitive spirit of sport, this book is for you.
Beth Launiere and Leo Hopf have performed at the highest levels in their respective fields for more than 30 years. Beth has been the head volleyball coach at the University of Utah and is coming off of being named the Pac-12 Coach of the Year and reaching the NCAA Division One Sweet Sixteen. Leo is a management consultant who has advised the world's most dynamic and complex organizations on their strategies, decision making, and organizational effectiveness.